美白系列
Whitening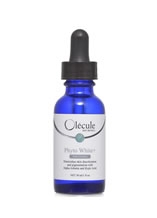 Phyto White+
Alpha-Arbutin and WHITONYL® limit and prevent the transport and accumulation of melanosomes. Cucumis Extract and Kojic Acid conrol tyrosinasis and hiinder excessive production of melanin. Provides nutrition, repairs inflamed sin cells and restrains melanin formation.
WHITONYL®, Alpha-Arbutin, Kojic Acid, Vitamin B3, Vitamin B5, Centella Asiatica Extract, Cucumis Extract, Ginkgo Extract
Apply 1-2 times daily, under sunscreen or make-up
15/30ml
For all skin types, safe for long-term usage.
Other Recommended Products
Back To Top